Class Of 1959
Southeast

High School

Kansas City, Missouri
2019 Reunion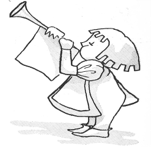 KNIGHTS AND LADIES.
May 24, 2018
Dear Knights and Ladies:
Our 60th reunion is coming up the weekend of September 27-28, 2019 at the Doubletree Hotel. Remember there will be no organized gathering Friday night. For those who want to get together they can meet at the bar at 5:30 p.m. The ladies luncheon will be held at the hotel restaurant, Saturday at 12:00 noon, September 28th . Cocktails and dinner will be served Saturday, September 28th. Sunday morning we will be meeting for breakfast with those who are staying at the hotel or who wish to come back.
We have reserved a block of rooms for both Friday and Saturday nights. Rooms are $105.00 plus tax. Call the hotel and let them know you are with the Southeast Reunion 59 as soon as possible as we have only held 10 rooms at this rate. To hold this rate you need to have your reservation made by September 1, 2019.
Please read the enclosed information sheet and if you have any questions you may contact either Judi Young Knapp, jyknapp41@gmail.com, 405-919-5544. JoAnne Betts Kelley, jekelley@kc.rr.com, 913-648-7824 or Donna Pennington Ponick, dponick@aol.com, 816-804-3701.
Many of you have taken the opportunity to visit us online at southeast1959.com. For those of you who have not had the opportunity to register online, it is fun to share your information with your classmates. Please send any update information or things that you have done since our last reunion to Judi Young Knapp, 3910 Northridge Road, Norman, OK 73072 or jyknapp41@gmail.com. She will be making a memory book and current directory.
Please send your reunion registration for $59 made payable to Southeast 1959 Reunion to Ken Coleman, 4062 S.W. Camelot Drive, Lee's Summit, MO 64082 as soon as possible, so we can get a head count. Looking forward to seeing old friends and remembering our great days at the Castle.
The Reunion Committee
Linda Thompson Ackerman, Ken Coleman, JoAnne Betts Kelley, Judi Young Knapp, Bill Moehle, Nat Peters, Donna Pennington Ponick, Marilyn Hammon Wheeler, Selinda Seiler Williamson
Southeast High School 60th Reunion
September 27-28, 2019
Visit us online www.southeast1959.com
Doubletree Hotel 10100 College Blvd. Overland Park, Kansas 66210
TEL: 1-913-451-6100
Van available for transport to airport or shopping area. Free parking.
Friday September 27, 2019
From 5:30 pm Informal gathering Doubletree Bar
Saturday, September 28, 2019
Ladies Luncheon
Doubletree Restaurant
12:00 noon, no registration needed
Order Previously Selected Items
Reception
Meet in the bar at 6:00 for drinks.
Cash bar
Buffet Supper
In the Sedona Room
6:30 p.m.
$59.00 per person included in registration
Sunday, September 29, 2019
Breakfast
Free for hotel guests
Hotel
Register through DoubleTree Hotel for Southeast 1959 Reunion for a special room rate.
Donna, JoAnne, Selinda, and Marilyn are hard at work making certain that our classmates get the word about our 2019 Reunion.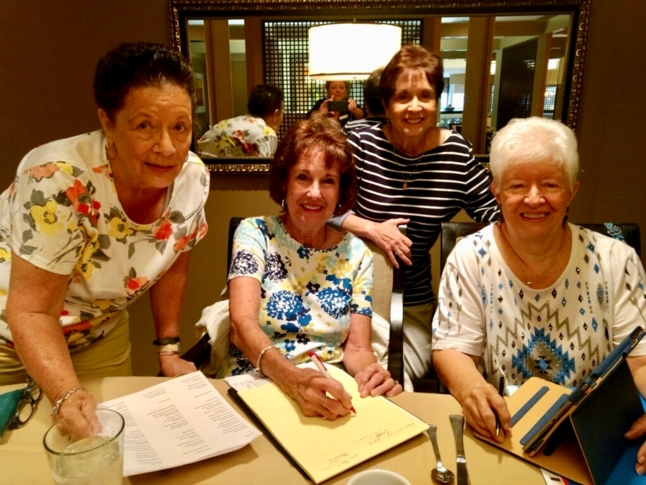 If you have any questions you can contact either JoAnne Betts Kelley, 913-648-7824, Judi Young Knapp, 405-360-6521 or Donna Pennington Ponick, 816-804-3701.
It would be good to see you at this great occasion, a chance to catch up on the news, see old friends, maybe make new ones, and remember the good ole days.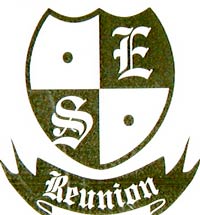 The Reunion Committee
YOUR RESPONSIBILITIES (in case you missed it at the top)
#1 Keep your contact information up to date
#2 Register for the reunion when you receive your invitation. A list will be posted as names are received
#3 Gather, write, and send memories to Judi for the next publication
jyknapp41@gmail.com, 3910 Normanridge Road,norman, OK 73072
#4 Contact committee members with news of other classmates.